With the Pro version of Driver Easy, you can uninstall drivers easily! To uninstall a driver using Driver Easy, just follow the steps below.
1) Launch Driver Easy and click Update in the left panel.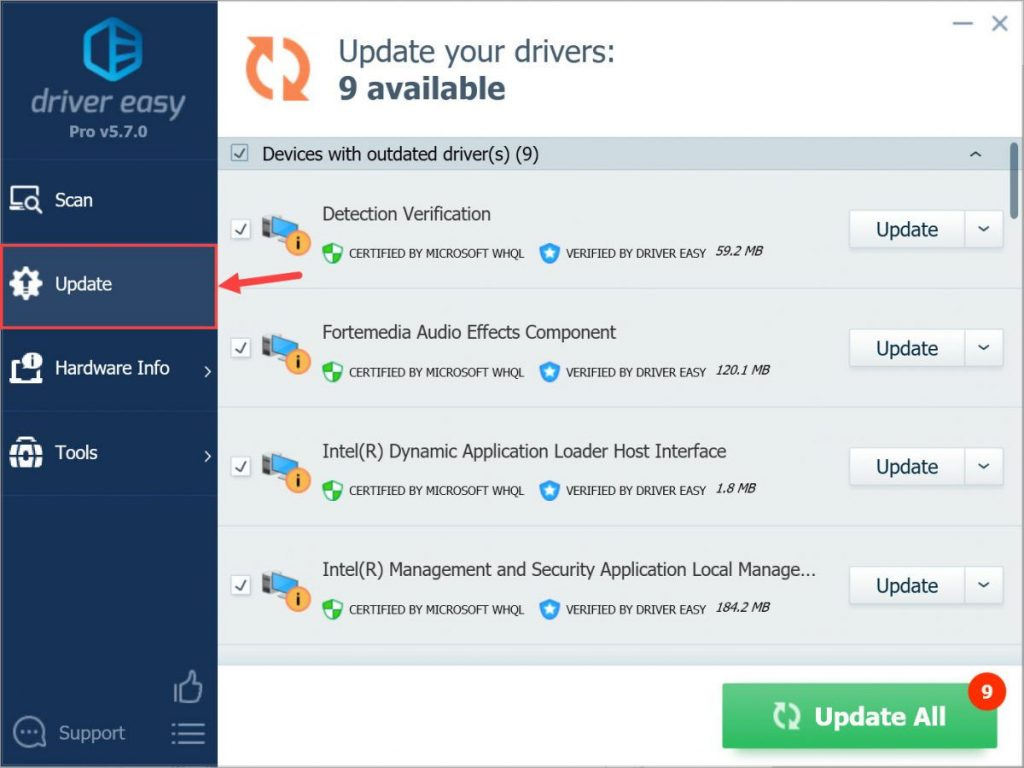 2) click on the downward arrow next to the driver want to uninstall and select Uninstall driver. Click Yes if you're prompted.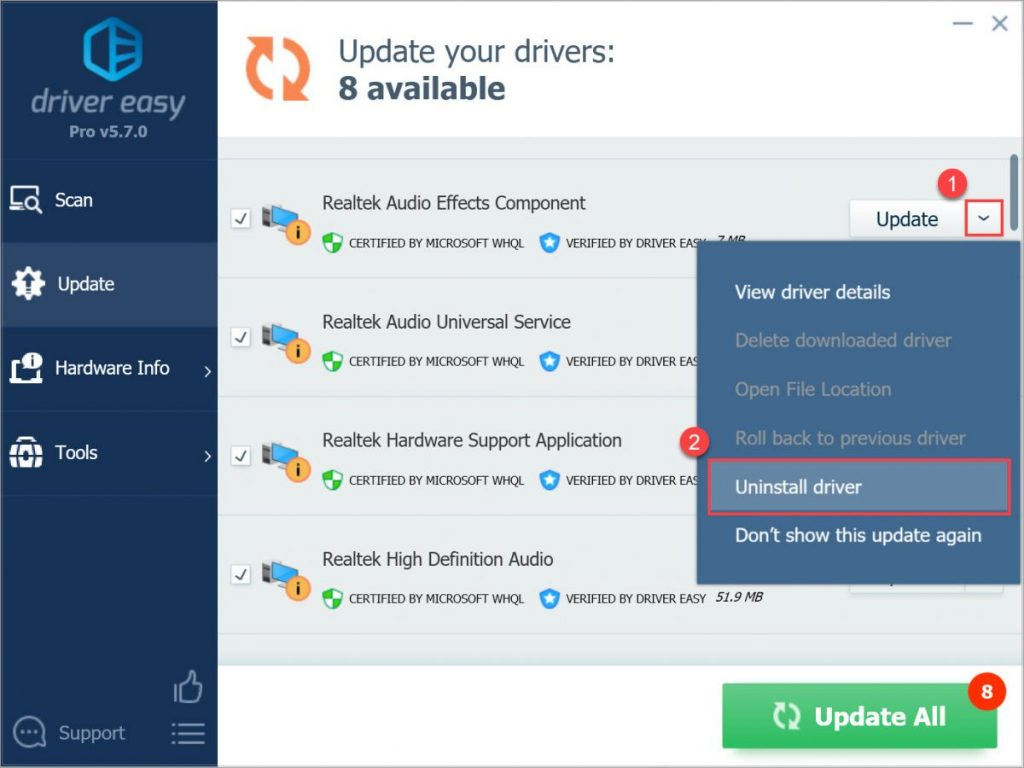 3) Click OK when the driver was successfully uninstalled.