You can schedule a scan task so Driver Easy will automatically scan your computer at a certain time. To do so:
1) Click the menu button, then select Settings.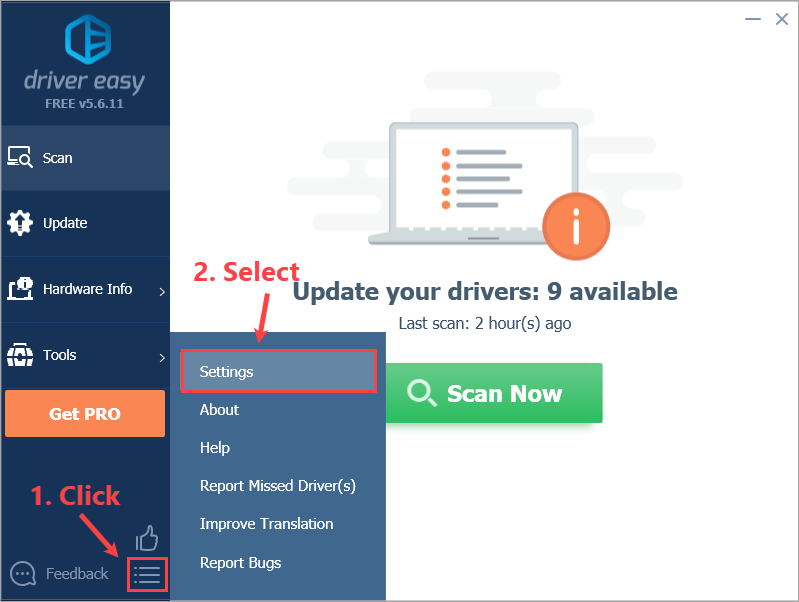 2) Click Scheduled Task.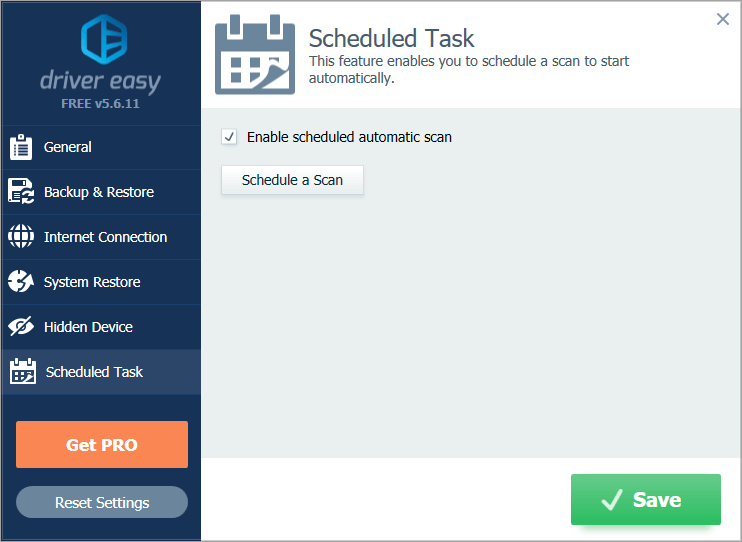 3) Make sure Enable scheduled automatic scan is checked, then click Schedule a Scan.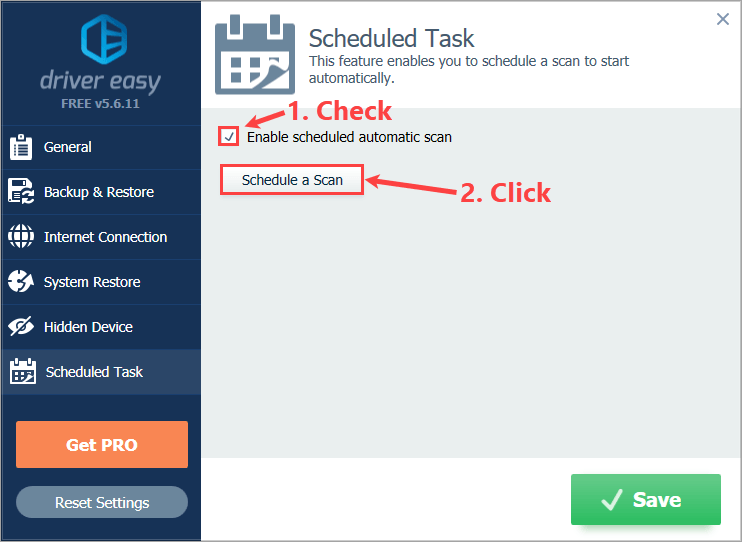 4) Configure the settings of this scheduled scan task. Then click OK.