You can show all the hidden driver updates in the Hidden Device section.
To show all hidden updates:
1) In Driver Easy, click the Menu button and select Settings.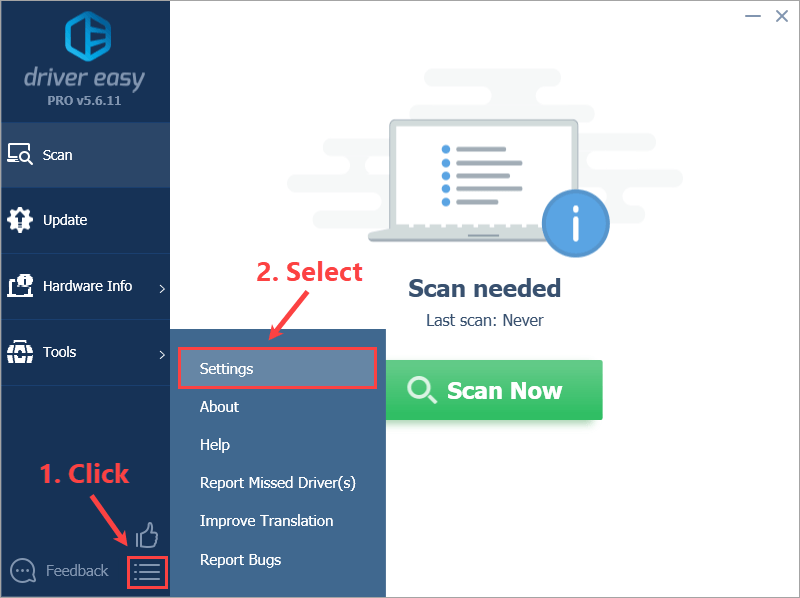 2) On the left panel, click Hidden Device. Then click Show Hidden Devices on this right.
3) Click Yes to continue.

4) Click OK when Driver Easy tells you that all hidden devices will be shown again.